Nothing will cramp your style like rocking the wrong kicks in class. One of the best tools to #MakeSweatSexy is a pair of well-fitting, fully supportive, bomb-ass sneakers to keep you on your feet even during sprints.
But finding the right footwear ain't always easy, especially for an activity like ((305)), which involves jumping jacks one minute and twerkin' the next. Our HBIC Sadie breaks it down: "The truth is, no brand has yet made the perfect dance cardio shoe," she says. "That's because our movements in class are both high impact (like running) but also feature agile side-to-side movements (which require ankle support)."
We had our instructors tell us about some of their favorite sneaks they wear in class so that you know what to look for when you're hunting for that perfect shoe to complete your workout look.
---
Know your arch
This one is all about knowing your body, babe. Gotta support those high arches when you're getting low and those low arches when you're jumping high.
Generally, if you have high arches, you want shoes with support to keep your feet from rolling outwards (aka supination). If you have low arches, you want shoes with support to keep your feet from rolling inwards (aka over pronation). Not only will the right support help you move better in class, it will keep you from f-ing up your foot and ankle muscles in the long run.
Elena rocks Reebok's Zpump Fusions, which have a built in air pump to adapt the shoe to your foot. "I have flat feet, but the pump button allows for the snug feel and arch support during the whole class," she says.
Pad those puppies
Any junkie will tell you that ((305)) works dem feet, HARD. Between the jumping and the lunging and the marching (Formation, hayyyyy), you need shoes that cushion those babies from all that impact.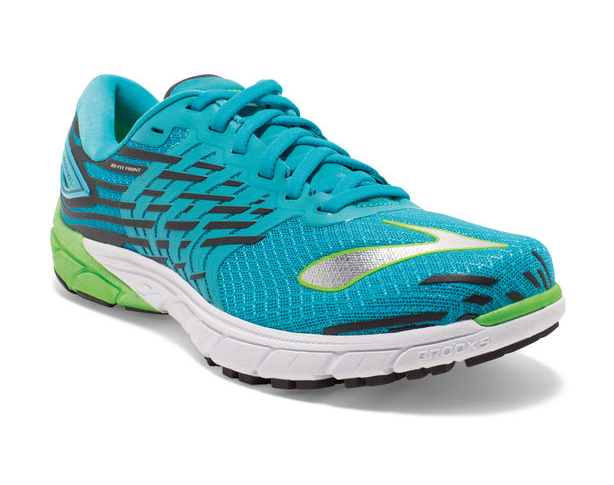 Bex loves the PureCadence shoes from Brooks. "They have extra padding near the ball of your foot which softens the blow of those jumping jacks, high knees, and dance moves when you don't fully let your heel hit the floor," she says.
Support where you need it
Just like your sports bra, you want a shoe that keeps everything in place when you're giving it your all. Look for shoes that cradle your heel and have high and tight ankle support without irritating your skin.
Marie loves these Reebok Hayasu dance sneaks because they secure your ankle and heels now matter how hard you're shaking it. "They are legit the first pair of shoes I have truly fallen in love with for ((305))," she says.
Keep it light, keep it tight
Get kicks made from the right stuff to keep you light on your toes. The lighter you are, the easier those high knees are, amiright?
According to
Cosmopolitan
, you should be looking for kicks with light-colored soles, which are made from the lower-density, softer blown rubber. While many shoes with black soles are made from carbon rubber and might hold up better for surfaces that are hard on your shoes -- like asphalt or concrete -- light-colored soles get the job done for indoor workouts without weighing you down.
Sadie recommends shoes like these Nike Flyknit Zoom Agility kicks for indoor, non-running activities like ((305)). "They're extremely lightweight and wrap snuggly around my feet, so it almost feels like I am dancing barefoot," she said.
#MakeFeetSexy
As with all things ((305)), you wanna feel good in everything you wear in class, and that means nabbing some fly-as-f*ck shoes. Whether it's crazy patterns or colors that glow in the black light, our instructors know a thing or two about looking bomb in class.
Jess and Danielle both love the Asics Gel Noosa Tri sneakers, which come in crazy, graffiti-like patterns. Danielle says the shoes "provide great support and glow like crazy in the black lights."